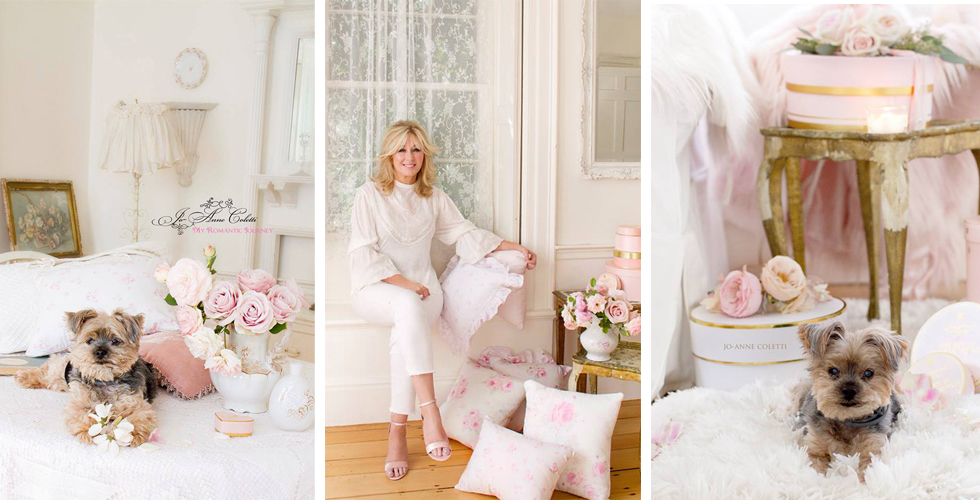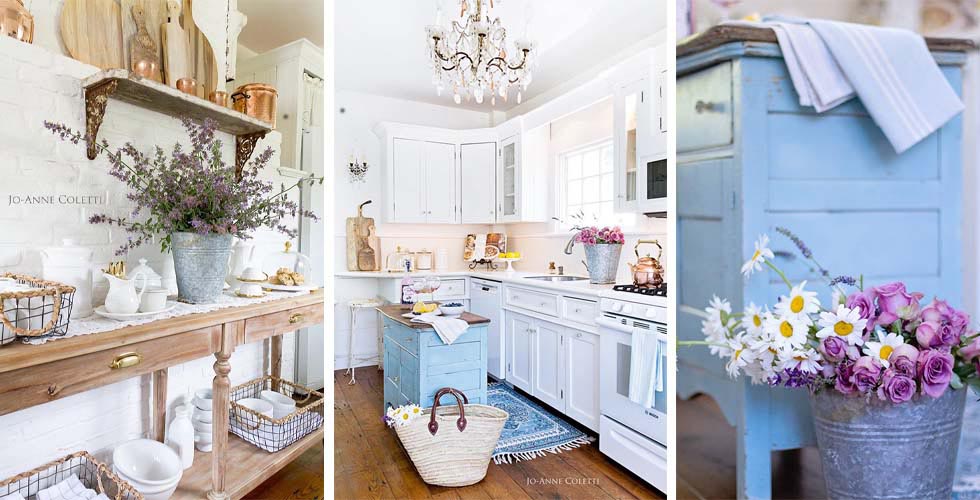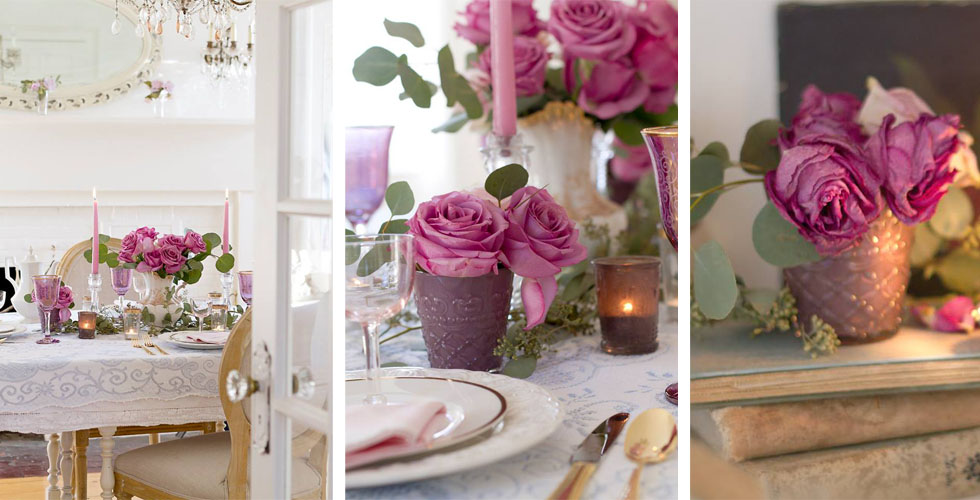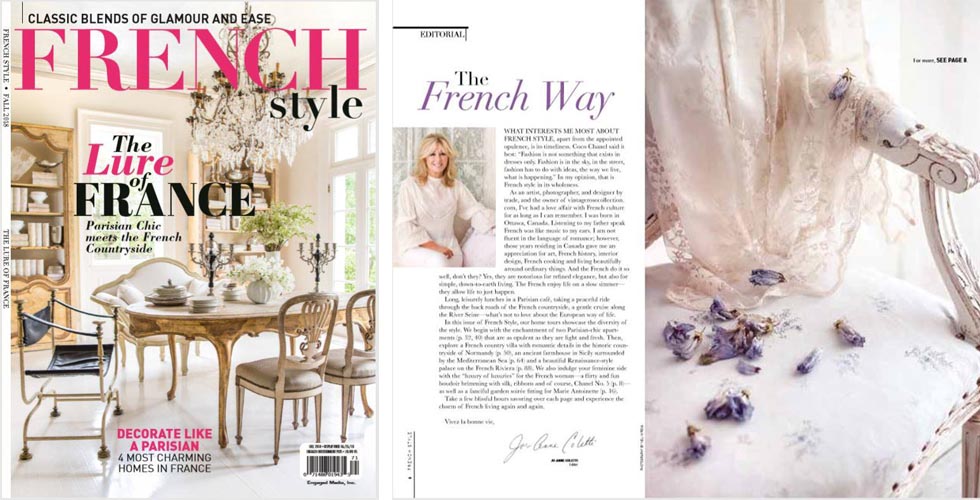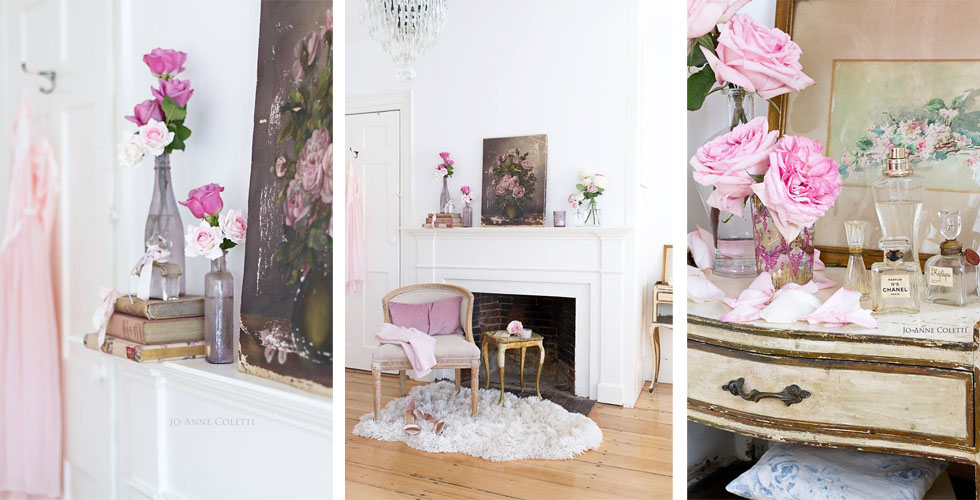 Welcome to Jo-Anne Coletti's Vintage Rose Collection! Specializing in Vintage inspired rose oil paintings by artist Jo-Anne Coletti, favorite vintage finds, feminine lighting, and sumptuous home accessories for all things pretty! Our hope is to bring you a most delightful shopping experience browsing our boutique and decorating articles. Thank you sweetly for stopping by and please come back to visit us again soon.
Jo-Anne is a contributing photographer/stylist and writer for Romantic Homes magazine. See her monthly column, " Say Ahh".
Romantic Homes magazine Photographer Jo-Anne Coletti is now offering Portraiture imagery. Please call Jo-Anne at 781-837-6714 to schedule a photo shoot.

French Porcelain 1800's Clock
$225.00


Vintage Vanity Mirror French Blue
$195.00


Gold Gilded Tiny Glasses
$45.00


Antique Vase Unique
$75.00


Vintage Rosette Lamp
$48.00


Out of Stock




Vintage Hankie Box
$32.00


Vintage Blue Glass
$28.00


Handmade Rose Crown by Designer Rachel Noelle Pallas
$95.00


Hand-made Ribbons & Roses by Designer Rachel Noelle Pallas
$40.00


Cornice Boards RARE Rachel Ashwell FABRIC
$800.00


Vintage Breakfast Bed Tray
$85.00


Clay Wreath Appliqué
$58.00


Victorian Iron Bed- Fabulous!
$595.00


Note Book Basket of Roses
$22.00


Note Book Blush Roses
$22.00